The Friends have established reciprocal website links with the following local organisations, many of whose members share common interests.

Cheltenham Arts Council is a committee composed of member societies. It exists to support and foster the arts in Cheltenham.

Cheltenham Bridge Club is the largest and most successful bridge club in Gloucestershire.  We cater for learners, improvers and experienced duplicate players with events 6 days a week.  All welcome.

Cheltenham Civic Society is an independent charitable organisation whose aim is to maintain the special architectural qualities of Cheltenham and its environment, and to encourage good design in new developments.

The Society meets monthly from September to May at The Victory Club, Lypiatt Road.  Excellent speakers – cricketers, ex-cricketers, writers and commentators – including, in recent years, Mike Procter and Michael Holding.  Convivial atmosphere; bread, cheese and pickled onions; annual quiz; and a licenced bar.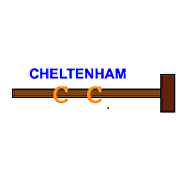 Cheltenham Croquet Club is one of the largest croquet clubs in England.  Croquet offers a combination of gentle physical exercise and tactical thinking, both of which are good for health and well-being.  We have the coaches to help players enjoy the whole range of the game from social play to top level competition.  Beginners can have a free try at croquet at one of our 'Taster Days' and we can arrange sessions at other times in the year – just ask.  Three structured lessons can be arranged for £25.  If you then join, further lessons will be arranged.  This will cover Association and Golf Croquet.  email: croquetcheltenham@gmail.com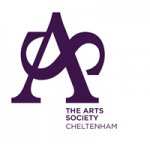 The Society is a local branch of The Arts Society.  From September to June we organise a programme of Lectures, Short Talks, Study Days and Visits. Our speakers are of national or international reputation and have been vetted by The Arts Society, or are of an equivalent high standard.  We also support local Projects.  In particular we are associated with the national movement of Church Recorders; the Heritage Volunteers, and Young Arts Association.  Lectures are held on the second Tuesday of each month from September to June at Sacred Hearts Hall, Moorend Road (off Cirencester Road), Charlton Kings, Cheltenham GL53 9AU.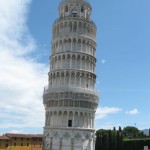 Cheltenham Italian Society is for all those who love Italy: its people, culture, language, and food.  We meet on the second Monday of the month between October and May in Parmoor House, Lypiatt Terrace.  We have excellent speakers who give illustrated talks on a range of topics half of which are in Italian.  You don't have to speak Italian to enjoy this friendly society.  Come along as a guest and try it out. Details are on our web site.
Cheltenham Local History Society

CLHS welcomes everyone who shares our interest in the study and promotion of local history, particularly the history of our town, Cheltenham, and the surrounding area in the county of Gloucestershire.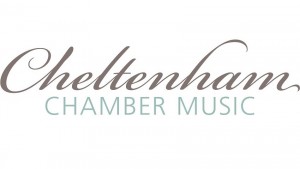 The Society promotes a season of chamber music concerts in Pittville Pump Room, running from October to April.  The concerts feature players of international repute as well as some young musicians.  There is an emphasis on string quartets, but each season includes a range of other chamber ensembles and soloists.  The Society also promotes a separate series of concerts of late 20th century and contemporary chamber music in the Prince Michael Hall at Dean Close School.  Dates and other details of concerts can be found on the website.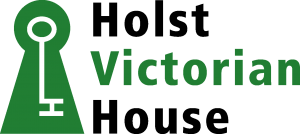 Explore life in Cheltenham's only Victorian home open to all, the birthplace of composer Gustav Holst in 1874.  The house is a time capsule of 19th century life with a working Victorian kitchen, Victorian bedroom, scullery and nursery.  The museum hosts a range of exhibitions, events and children's activities throughout the year, including its popular 'Bake Back in Time' events using the working coal-fired range.