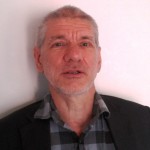 John Beard was elected as a trustee in 2012 and is our Secretary. He is a partially-retired civil servant whose interests include architecture (particularly Arts & Crafts), opera and chamber music.  To email John click here.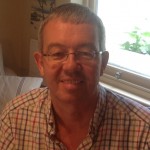 Martin Renshaw was elected as a trustee in 2014 and is our Membership Secretary and Newsletter Editor. He worked in IT as a computer programmer and project manager and his other voluntary activities include Citizens Advice, Cheltenham Bridge Club and Cheltenham Cricket Society.  To email Martin click here.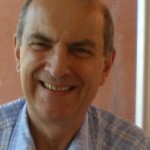 Adrian Barlow was elected as a trustee in 2015 and is our Chair. He moved to Cheltenham in 2011 after retiring from the University of Cambridge. He is President of the English Association, and a writer and lecturer on literature, architecture and stained glass.  To email Adrian click here.

Jaki D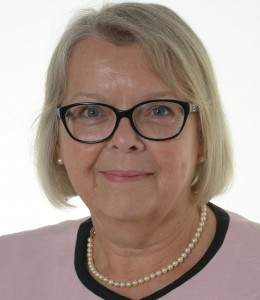 avis was elected as a trustee in 2016. She is also a trustee of the Cheltenham Trust. She worked at a senior level within the NHS and has been President of the Chartered Institute of Public Finance and Accountancy and of the Healthcare Financial Management Association. Her interests include industrial archaeology and Islamic architecture.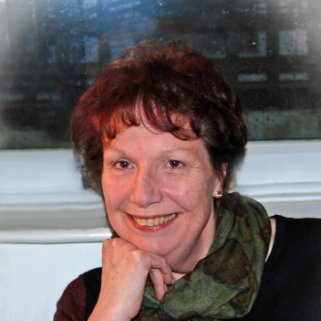 Sue Pearce was elected as a trustee in 2017 and is our Talks Organiser. She is self-employed on a part-time basis after retiring from the public sector (criminal justice). Sue provides workplace mediation, consultancy and training in relation to her professional expertise, and is vice-chair of a small criminal justice charity.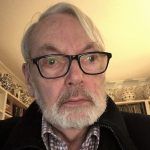 David Addison was co-opted as a Trustee in 2018.  He was Director of the Cheltenham Art Gallery & Museum Service from 1973 to 1981.  He is a volunteer at The Wilson, a Trustee of the Holst Birthplace Museum and talks and lectures on the Appreciation of Art.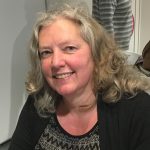 Liz Giles was co-opted as a Trustee in 2019 and is our Treasurer.  She is a finance professional who has worked in the financial services sector and is also the Treasurer of the Holst Birthplace Trust.  Her interests include pub quizzes and playing bridge.  To email Liz click here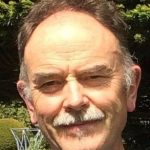 Robert Rimmel was co-opted as a Trustee in 2019.  He was born in Cheltenham although, after qualifying as an architect in 1979, spent most of his working life in London.  In his heart, he knew that he'd return to Cheltenham and did so in 2015.  As well as maintaining retired-membership of the RIBA, he is an active volunteer in a number of local organisations, including The Wilson, Cotswold Wardens, the Civic Society and Friends of Pittville.