Date/Time
Date(s) - 17th May 2018
08:00-19:00
Location
Bletchley Park
Categories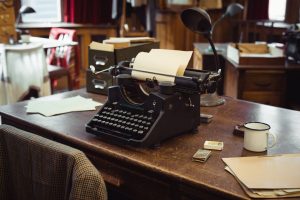 This was the location for one of the greatest Allied triumphs of the Second World War. During WW2 top secret work at Bletchley Park, known to those who worked there as Station X, broke the Germans' codes and ciphers, including the legendary Enigma, providing the allies with information that is said to have helped shorten the war by two years.
During the last 4 years an £8million HLF investment plus sponsorship by major IT companies has transformed the derelict war time codebreaking huts into a world class museum and visitor centre. There are free audio guides, bookable guided tours for the site, and a range of exhibitions in the new visitor centre.
Bletchley Park was the location for – The Imitation Game starring Benedict Cumberbatch and Keira Knightley. BBC2's documentary about Gordon Welchman. Bletchley Park: Code-breaking's Forgotten Genius and the ITV drama, The Bletchley Circle.
Cost £30
Coffee and lunch at Bletchley Park (not included in the price)
Pickup Racecourse Park and Ride: 8.00     The Wilson: 8.15     Six Ways: 8.30
Coach returns to Cheltenham at approximately 7pm
Group leader Martha Alleguen
Bookings close 15th May
If you have any queries, please email events@friendsofthewilson.org.uk or ring Martha on 01242 526601.
Book your place using the form below.
There are three payment options:
1. You can pay by credit or debit card, as well as by PayPal, using the PayPal option (default).  If there are sufficient spaces still available this will automatically confirm your booking if the payment is accepted.
2. If you want to pay by cheque select the Off-line option from the payment methods but please send your cheque as soon as possible as your booking will not be confirmed until we have received the payment.
3. If you really don't like filling in forms on-screen you can download a form, print it and post it with a cheque. A booking form can also be found in the Friends Newsletter (available May 2018). 
Cheques should be payable to Friends of The Wilson and sent with a sae or clearly written email address  to Martha Alleguen, 7 Sydenham Road South, Cheltenham GL52 6EF.
Bookings
Bookings are now closed for this event.