Date/Time
Date(s) - 14th May 2018
10:30-12:00
Location
Chapel Arts
Categories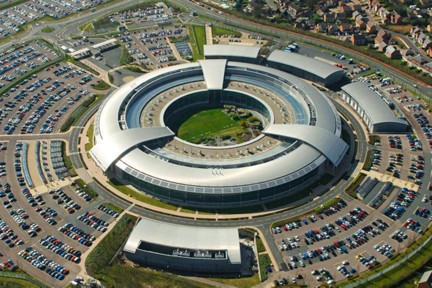 The work done at Bletchley Park during the Second World War is still thought of as one of the crowning intellectual achievements of the Second World War. But recent films like the Imitation Game have contributed to the development of a myth in which a few bright cryptanalysts almost single-handedly defeat the Axis. What was the organisation which moved to Bletchley Park in 1939? Who were the people who worked there? Did Churchill really sacrifice Coventry to keep secret the work done there?
And what happened after the war? Why did GCHQ come to Cheltenham?
Join us on 14 May to hear GCHQ's Historian tell a different, but no less inspiring story, from the one you might think you know.
Members will find this talk interesting in its own right; in addition, Friends booking for the visit to Bletchley Park on 17th May would find this talk a good introduction and hear about the sequel to the story.
Tony Comer has worked at GCHQ for thirty-four years. He worked in a variety of operational posts, most of which involved support to UK and allied military forces. He became GCHQ's Departmental Historian in 2009.
Cost: £10
Coffee served from 10:30am, speaker 11:00-12:00
Booking closes 9th May
If you have any queries, please email events@friendsofthewilson.org.uk or ring Alison on 01242 519413.
Book your place using the form below.
There are three payment options:
1. You can pay by credit or debit card, as well as by PayPal, using the PayPal option (default).  If there are sufficient spaces still available this will automatically confirm your booking if the payment is accepted.
2. If you want to pay by cheque select the Off-line option from the payment methods but please send your cheque as soon as possible as your booking will not be confirmed until we have received the payment.
3. If you really don't like filling in forms on-screen you can download a form, print it and post it with a cheque. A booking form can also be found in the Friends Newsletter (available May 2018). 
Cheques should be payable to Friends of The Wilson and sent with a sae or clearly written email address  to Mrs Alison Pascoe, 77 Naunton Lane, Cheltenham GL53 7AZ.
Bookings
This event is fully booked, but if you would like to be added to our waiting list please email events@friendsofthewilson.org.uk.