Sponsors
The following have generously provided sponsorship to the conference
PJ Crook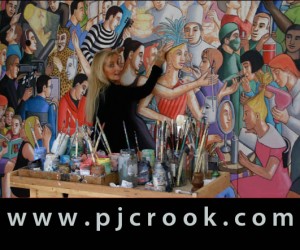 PJ Crook is an artist with an international reputation whose paintings, often of crowds on a monumental scale, are in public collections in this country, France, the USA, Canada, the Middle East and Japan.
Dean Close School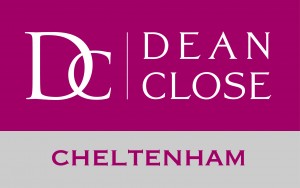 Dean Close is a flourishing co‑educational day and boarding school for pupils aged 3‑18 years, located on the largest private land area in Cheltenham.  It offers strong academics, extensive opportunities in all creative arts and sport with a national reputation in hockey, drama and equestrianism.
The Cotswold Auction Company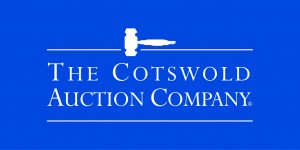 The Cotswold Auction Company holds auctions in Cheltenham, Cirencester and Gloucester.  Specialist sales are the core business and live online bidding attracts bidders from around the world leading to top prices on the open market and maximises return for sellers.  Qualified valuers carry out Probate and Insurance valuations.
Cheltenham Ladies' College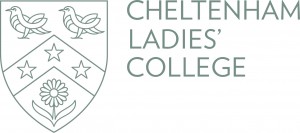 Cheltenham Ladies' College opened in 1854, with the purpose of providing girls with a thorough academic education.  Over 160 years later, we continue to be proud of our strong tradition of innovation, academic excellence and empowerment in the education of young women who are enthusiastic, intellectually curious and self-motivated.
The Honourable Company of Gloucestershire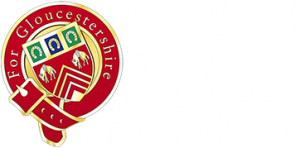 The Honourable Company of Gloucestershire's objectives are to promote Gloucestershire, and the best interests of the county, through fellowship and by supporting industry, commerce, sport, education, science, the arts, the armed forces, youth and voluntary organisations.
Willans LLP Solicitors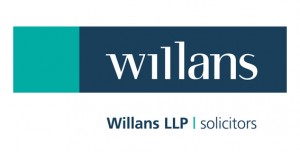 Willans is a full-service law firm noted for providing charities and not-for-profit organisations, commercial businesses and private individuals with expert, practical and personal service.  We act for local, national and overseas clients.  Many of our lawyers are recommended by national legal directories.  For more information please visit www.willans.co.uk
Cheltenham Arts Council

Cheltenham Arts Council is a registered charity whose prime object is to foster and promote the arts amongst the inhabitants of Cheltenham and surrounding areas, by working through the many voluntary societies in the town. The Council supports music, visual arts, literature and local history.

Heritage Group Travel
Heritage Group Travel is a leading group tour operator, crafting imaginative, high-quality tours for member organisations and affinity groups.  With over 15 years' experience and with excellent contacts among top museums and galleries worldwide, we are able to create a well-balanced itinerary of complementary visits tailored to your group's needs.
The Daffodil

The Daffodil was once described by a national newspaper as being one of the UK's most dramatic dining rooms.  The ambience, the setting and the service combined with award-winning food makes The Daffodil the perfect venue for special events.