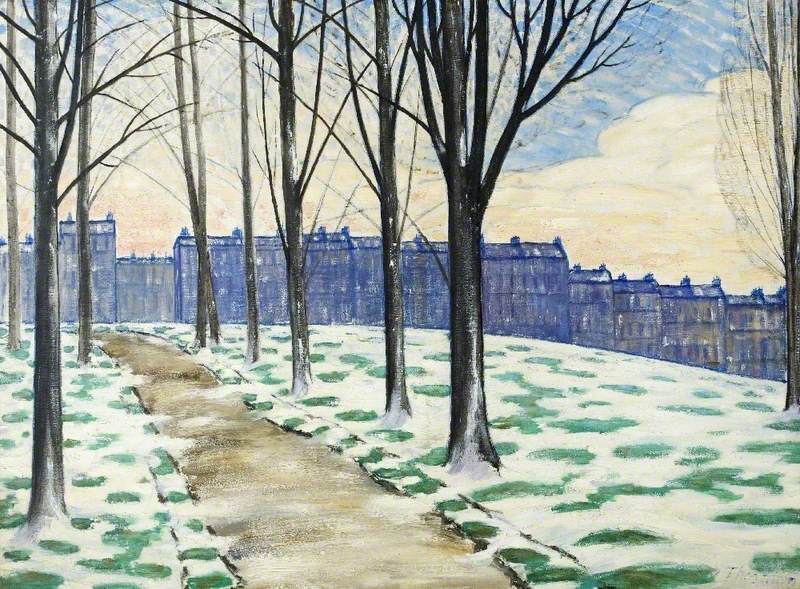 Probably painted around 1920 and given to The Wilson by its artist Alfred Henry Robinson Thornton (1863-1939) in 1923, Melting Snow offers a snapshot of a park in winter, its bare trees and snowy grass literally frozen in time. Although we cannot be sure of the location of this park that clearly inspired Thornton, the scenery reminds me of Clifton in Bristol, the tall terraced houses reminiscent of the ones that run alongside the downs on the walk from the village to the Suspension Bridge. Indeed, Thornton did move to the South West during this time – he lived in Bath between 1908 and 1920, and then moved to Painswick where he lived until his death in 1939.
I chose to feature Melting Snow not just for its wintery relevance to a January newsletter, but because of the several other interesting works that The Wilson holds by the same artist. Due to its beautiful colours, I was tempted to pick In Provence, produced in 1919 and purchased by The Wilson in 1968, but thought it might induce some COVID-19 related jealousy!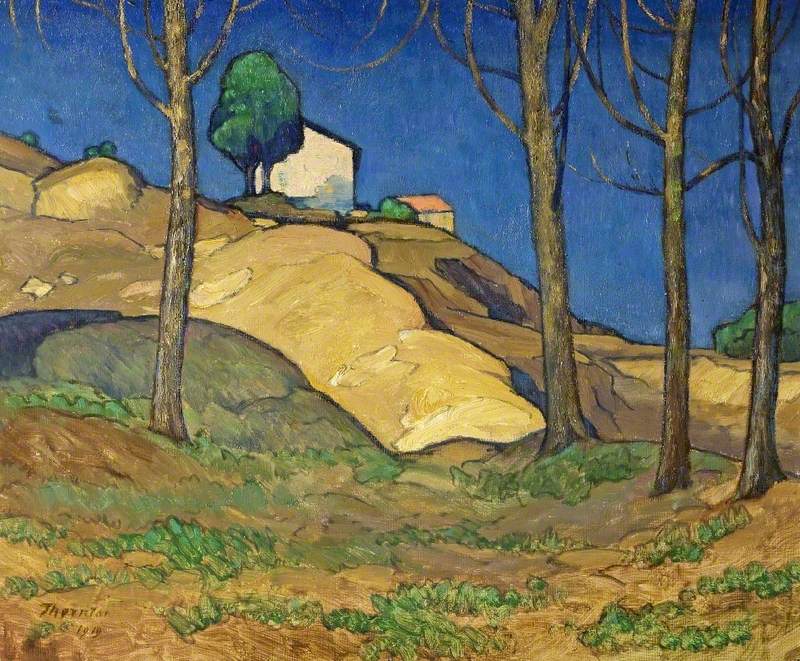 Another contender was Hill Farm, probably produced some time in the 1930s, but its depiction of a beautiful summer's day meant it also wasn't quite suitable for this time of year.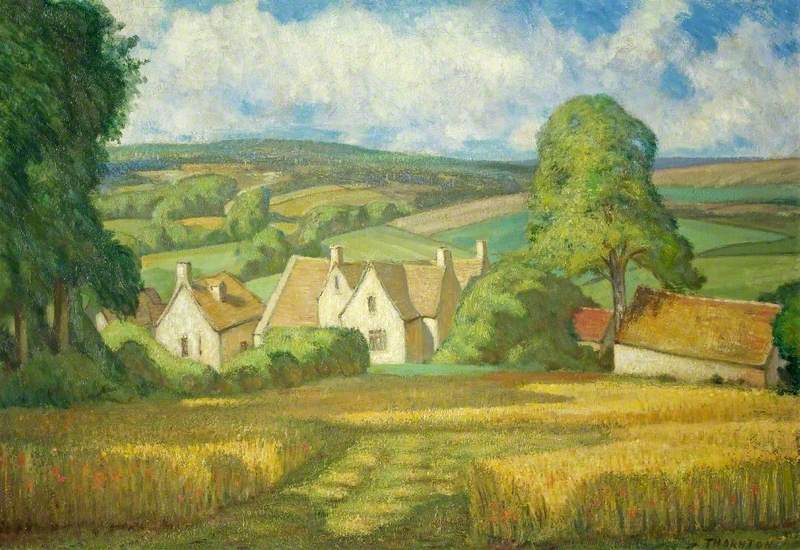 The son of a civil servant, Thornton was born in Delhi in 1963 and was educated in England where he graduated from Trinity College, Cambridge and served in the Foreign Office. Soon deciding he wanted to pursue art, he studied at the Slade School and the Westminster School of Art in the 1880s and 1890s. In 1928, he became the President of the influential Cheltenham Group, a society founded in 1920 to bring together local professional artists.
Thornton was most interested in impressionist and post-impressionist work and was inspired by the radicalism of French artists including Monet and Gauguin, the latter of whom he met in 1890. This influence can be best seen in Melting Snow and In Provence, both characterised by their loose paint application, broad brushwork and rejection of stricter standards in terms of form, colour, tone and detail.
Perhaps Thornton reconsidered this rejection of more lifelike, detailed and accurate representations towards the end of his life. Hill Farm offers the best example of this, especially when comparing its interpretation of clouds against those in Melting Snow. Interestingly, this work was created at a time that the more traditional, representational approach was coming under even more attack by modernists.
Alex Boulton
If you would like to see more work by Thornton, The Wilson also holds Steel's Garage, Cheltenham, Gloucestershire and Old Houses, Gloucester, both available to view on the Art UK website.
To see more artworks from The Wilson collection go to the Art UK website (click here) or The Wilson's website (click here).