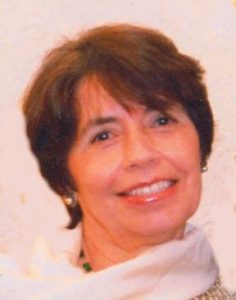 Gina Wilson, who was Chair of the Friends from 2010 to 2014, died on 4 February 2018. Those of you who remember her will find it hard to believe that someone with so much life and energy is no longer with us.
Gina grew up in Maryland and attended the University of Pennsylvania. She and her husband John ran John Wilson Manuscripts Ltd and moved to Cheltenham from Oxfordshire in 1996. As well as chairing the Friends she was a trustee of the Holst Birthplace Museum and a committee member of the Cheltenham Music Festival Society.
Gina led the Friends through the period when the art gallery and museum were closed for redevelopment. She was a trustee of the Cheltenham Art Gallery & Museum Development Trust and in 2014 she received a well-deserved award from Cheltenham Arts Council for her contribution as Chair.
Friends who wish to post memories of Gina or messages of condolence on this page can do so by clicking on "Leave a comment" above.