Tributes were paid at last night's AGM to Jenny Ogle, a founder member of the Friends who has stepped down after 33 years on the committee.
Jenny was one of those invited to join the original steering group to set up a friends' organisation for the Art Gallery and Museum. She became a Founder Member in 1984 and has served on the committee ever since, becoming the guiding force behind our successful events programme and our fundraising campaigns.
During that time she inaugurated the day trips – of which she has personally organised almost 250 – the study tours, the luncheon club, the de Ferrières public lecture, and the summer and winter parties. More than this, however, she set a style and a standard for the Friends which have been crucial to our success. The standard has naturally been a high one, based on her strong conviction that a significant cultural institution deserves a significant Friends organisation. The style has been one of energy, enthusiasm, innovation and fun. Most importantly, Jenny has the gift of sharing her love of life and art with others, and carrying them along with her in that spirit of exuberance.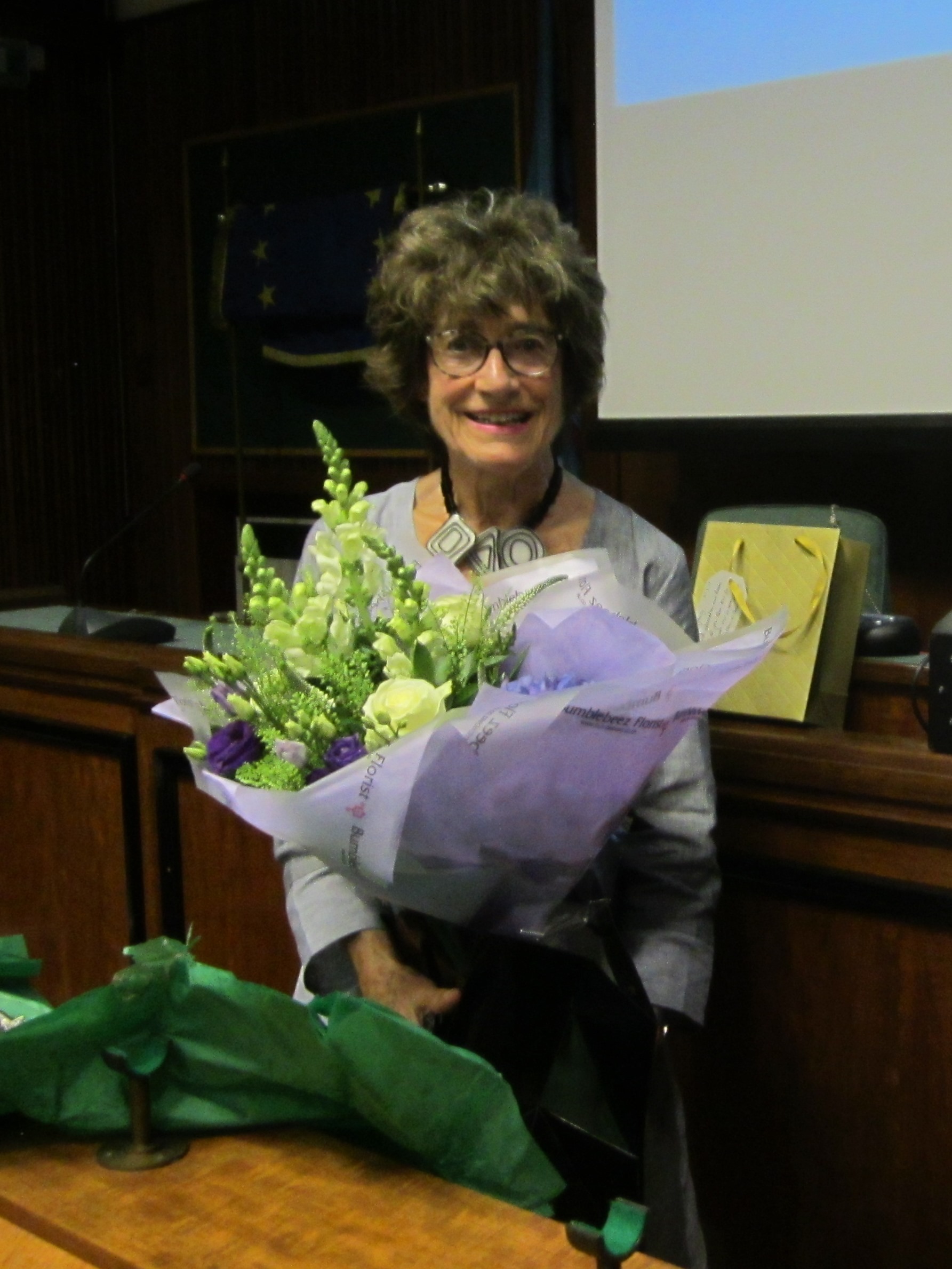 The committee has granted Honorary Life Membership to Jenny and her husband Douglas in recognition of the outstanding contribution they have made, and The Wilson will be mounting a tribute to Jenny in the galleries later in the year. At the 2017 AGM the trustees and patrons of the charity presented a personal gift of jewellery to Jenny as a token of their gratitude for her long and illustrious service.